Medicaid.gov reports that, as of February 2021, Indiana had enrolled 3,269,452 individuals in Medicaid and CHIP (Children's Health Insurance Program). In other currently available statistics, Indiana had 700,002 children enrolled in Medicaid and CHIP in 2016, with another 114.927 enrolled just in CHIP.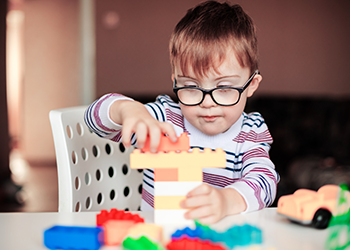 Children with Special Health Care Needs (CSHCN) can qualify for Medicaid and CHIP programs to provide medical and other assistance, usually based on family income or on their disabled status. Medicaid is better funded but is generally harder to qualify for.
If you have a special needs child and need help with medical and other assistance, and you're anywhere in Indiana – from Greenwood to Indianapolis to Martinsville – contact Vick Law, P.C. We can assist you in meeting your needs by helping you navigate the Medicaid/CHIP systems.
Children with Special Health Care Needs
Many children with special needs (CSHCN) are enrolled in one of two publicly funded health insurance programs: Medicaid, established under Title XIX of the Social Security Act, and the state Children's Health Insurance Program (CHIP), established under Title XXI of the Social Security Act.
The Maternal and Child Health Bureau (MCHB), which is a federal agency with branches in each state, defines CSHCN as "those who have or are at increased risk for a chronic physical, developmental, behavioral, or emotional condition and who also require health and related services of a type or amount beyond that required by children generally."
Qualifying for Medicaid
When it comes to qualifying for Medicaid, however, somewhat more focused criteria than the MCHB definition is the standard. To qualify for Medicaid, there are four pathways: 1) income-based, 2) disability criteria, 3) eligibility for institutional levels of care, and 4) out-of-home placement.
Most children and families opt to qualify on income since qualifying based on disability is even more difficult, requiring medical documentation and medical review. Income qualification for Medicaid is based on the applicant's modified adjusted gross income (MAGI), which is expressed as a percentage of the federal poverty level (FPL). In Indiana, the percentage for children to qualify depends on their age:
Ages 0-1: 208%

Ages 1-5: 158%

Ages 6-18: 158%
The federal poverty levels for 2021 are $12,880 annually for an individual, $17,420 for a family of two, $21,960 for a family of three, and $26,500 for a family of four. (The FPL is recalculated yearly.)
Children with significant disabilities who already receive Supplemental Security Income (SSI) generally qualify for Medicaid automatically, but the majority of CSHCN do not have disabilities or conditions severe enough to qualify.
Medicaid Benefits
Medicaid covers a wide range of health care services, including physician services, home health care, hospital care, laboratory tests, and prescription drugs. Through the program's definitive standard of care for children — known as Early and Periodic Screening, Diagnostic and Treatment (EPSDT) — Medicaid provides children with access to the care they need at a cost their parents can afford.
CHIP Availability in Indiana
If a family does not qualify for Medicaid for their CSHCN because of income, they may be eligible for CHIP, which is known in Indiana as Hoosier Healthwise. According to the Indiana benefits website, annual income qualifications for CHIP range from $32,200 for a family of one to $66,250 for a family of four.
The children must be uninsured, and a monthly premium of $22 to $70 will be assessed.
Hoosier Healthwise covers a wide range of benefits from doctors' visits to prescription drugs, medical supplies and equipment, therapy, home health care, nursing facilities, and even vision and dental coverage.
The Affordable Care Act (ACA) and CSHCN
Another alternative, especially if MAGI exceeds limits, is to rely on coverage under the Affordable Care Act (ACA). ACA policies cannot preclude coverage for pre-existing conditions, and the insurance companies cannot impose annual or lifetime benefit limits. Your children can continue to be covered until they turn 26. ACA also provides generous premium subsidies.
Experience You Can Trust — Vick Law, P.C.
Our attorneys have long been helping clients in Indiana with Medicaid needs meet the qualifications and obtain the services they need. If you have a child with special needs, Medicaid can provide the services your child needs while affording you peace of mind, financially and emotionally.
If you're facing hurdles in qualifying, contact us immediately. The attorneys at Vick Law, P.C., are experienced in dealing with government mandates and red tape in reviewing your application. In fact, Medicaid will review your finances going back five years, and if they find anything they deem suspicious, that can be cause for denial, or at least for further clarification. Rely on us to help you every step of the way.