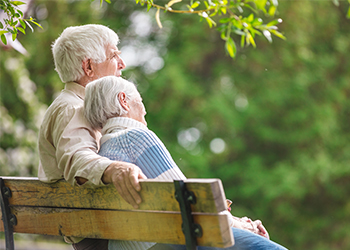 Do you know what the median annual cost of assisted living in the Indianapolis area is? In-home care ranges from nearly $53,000 to more than $57,000. Adult day care is $20,000, and assisted living is nearly $55,000. Nursing homes charge more than $86,000 for semi-private rooms and $108,000 for private rooms.
Is Medicaid an option for paying for assisted care for you or a loved one? There are several answers to this question, depending on an individual's specific circumstances. There is one answer to the question, "Is assisted living expensive?" and it is, "Yes."
If you want to learn more about options for Medicaid coverage for assisted living, call Vick Law, P.C. for help. Vick Law, P.C. assists clients in Greenwood, Indiana, and in communities from Indianapolis to Martinsville plan for the difficult challenges of assisted living services and long-term care.
What Will Medicaid Cover for Assisted Living?
Medicaid is a federal program that states participate in. Individual states are allowed to create their own rules about program eligibility and reimbursement, so whether Medicaid will cover the cost of assisted living differs by state.
In Indiana, the Aged and Disabled Medicaid Waiver helps pay for nursing home services in places other than a nursing home, such as at home, in an approved assisted living residence, Alzheimer's or memory care facility, or adult foster care homes.
The waiver can also be used to pay for Structured Family Caregiving, part of Caregiver Homes of Indiana. This relatively new program encourages someone to either move into the home of the person requiring care or vice versa and pays the caregiver who provides services that would otherwise require nursing home residency.
The Indiana Residential Care Assistance Program provides Medicaid recipients unable to live on their own the opportunity to move into a designated residential care facility. The program may cover the costs of housing, food, laundry, and other services.
Who Qualifies for Medicaid in Indiana?
Medicaid is designed to help low-income, elderly, blind, and disabled individuals. Therefore, qualifying for Medicaid coverage of assisted living requires meeting income and asset guidelines.
In 2021, monthly income cannot exceed $2,382 for a single person. You also can't own more than $2,000 in assets. If both spouses apply for Medicaid, the income limit is $2,382 per person, and the asset limit is $3,000 per couple. If only one spouse is applying, that spouse is subject to the same income and asset limit as a single person; however, the other non-applicant spouse may have up to $130,380 in assets.
What Costs Will Medicaid Cover for Assisted Living?
Medicaid will usually pay for personal emergency response medical alarms, transportation, case management, personal care assistance with eating, bathing, toileting, and dressing, as well as home services like grocery shopping, meal preparation, house cleaning, and laundry.
Indiana Medicaid will also pay for:
Hospice care

Home healthcare

Hospital visits

Emergency and non-emergency transportation

Prescription and over-the-counter medications

Medical supplies and equipment

Lab and radiology costs

Clinic visits

Mental health services

Physical, occupational, and speech therapy

Vision and dental care

Routine and surgical foot care

Chiropractic care
Generally, Medicaid will not pay the cost of room and board, which is a major part of the cost of assisted living. It is wise to work with an attorney who assists clients with Medicaid planning to explore your options for paying for the cost of room and board and other expenses.
Getting the Experienced Legal Guidance You Need
Care is expensive. So many people who can easily afford the cost of living on their own while healthy can't afford the cost of assisted living and nursing home care. Rather than waiting for a health crisis, it is better to plan for the time when you are unable to take care of yourself. Doing so will help ease the burden your care could place on the shoulders of your loved ones.
Call Vick Law, P.C. for knowledgeable, thoughtful, and thorough legal guidance for planning future assisted living needs. The firm is proud to serve clients in Greenwood, Indiana, and from Indianapolis to Martinsville, including the communities of Plainfield, Bargersville, and Franklin. If you need help navigating your options, call Vick Law, P.C. today to schedule a consultation.
You never know when you or a loved one might face the challenge of paying for assisted living. Call now.